On stage - FolkFest 2013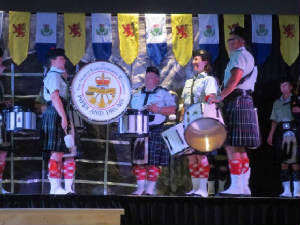 FolkFest2013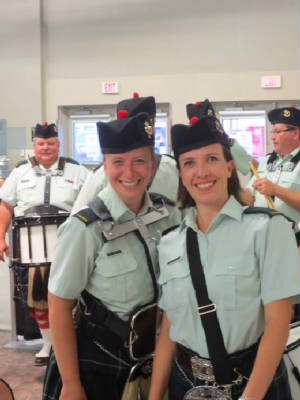 Birds of a feather.........
Saskatoon Exhibition Parade 2013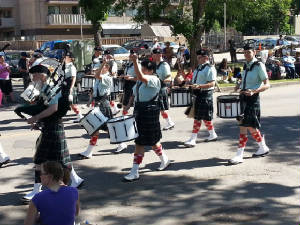 On Nov 1/2013 4 pipers gathered at Woods Ale House in downtown Saskatoon. Pipers Jim Beebe, Dave Fitzsimmons, Craig Shirley, and PM Sandy Campbell put on a short concert for the enjoyment of the patrons. Good fun, good fellowship, and good beer made for an enjoyable evening.
Thank you to Woods Ale House for inviting us, and for your hospitality.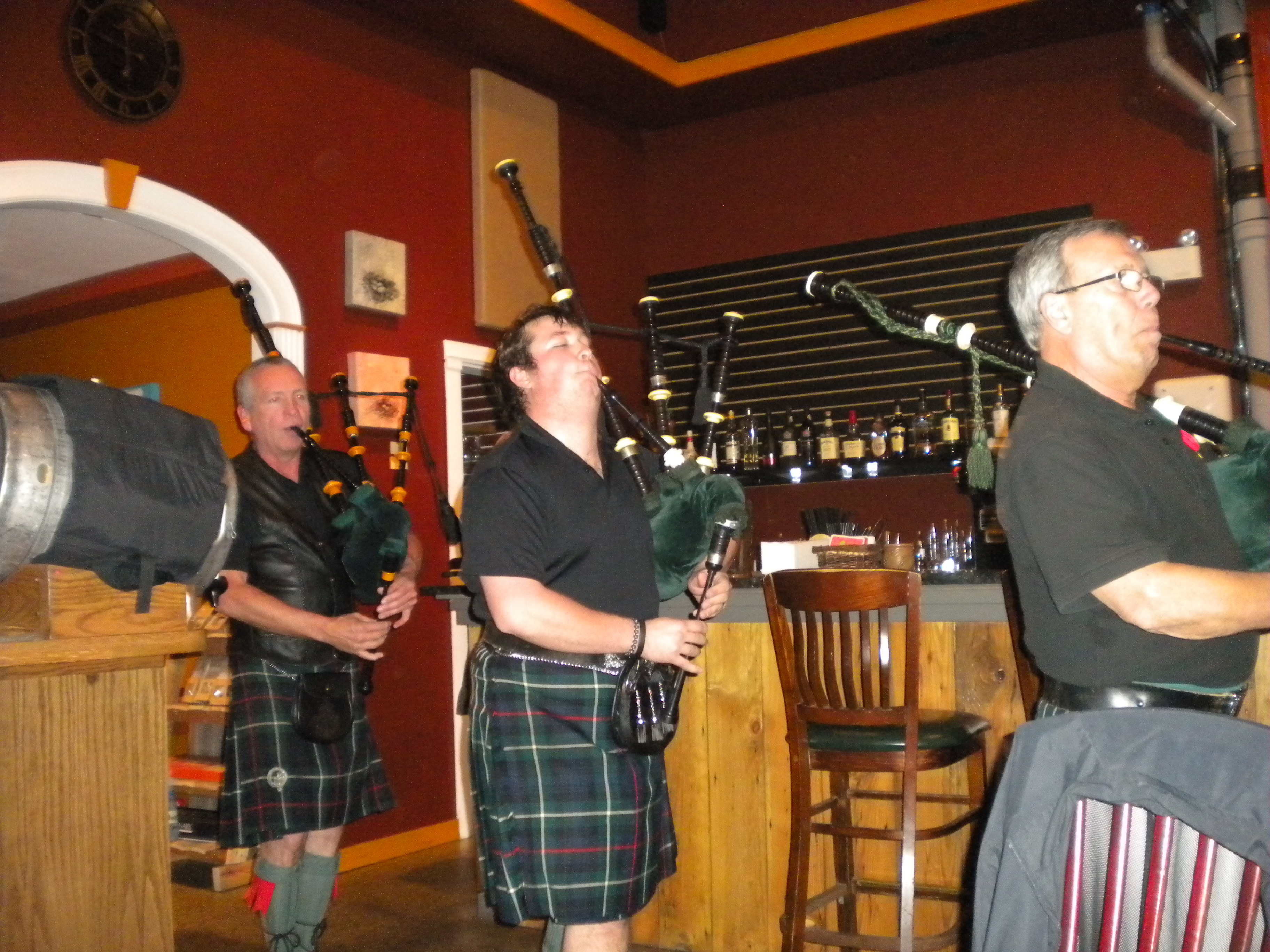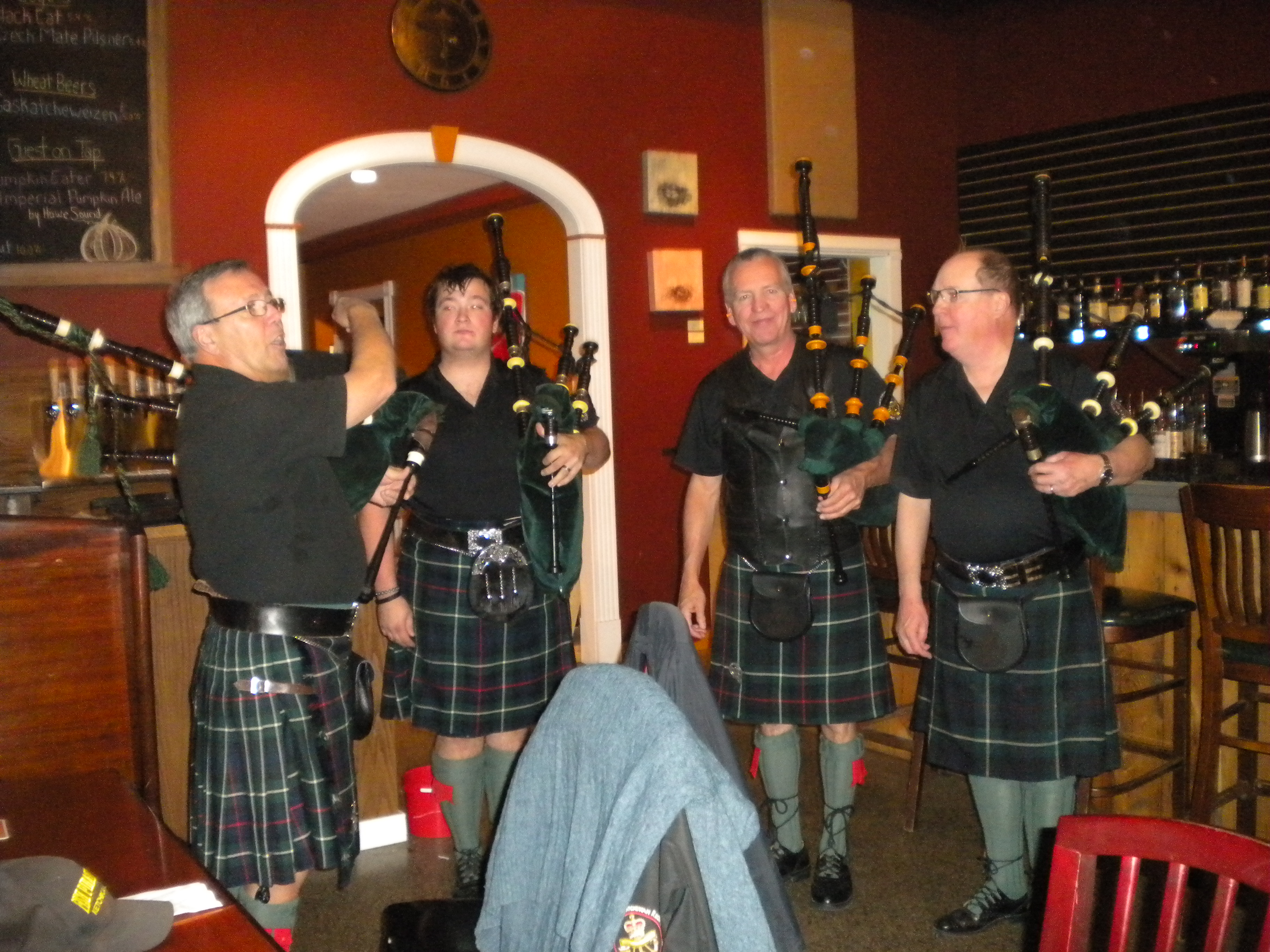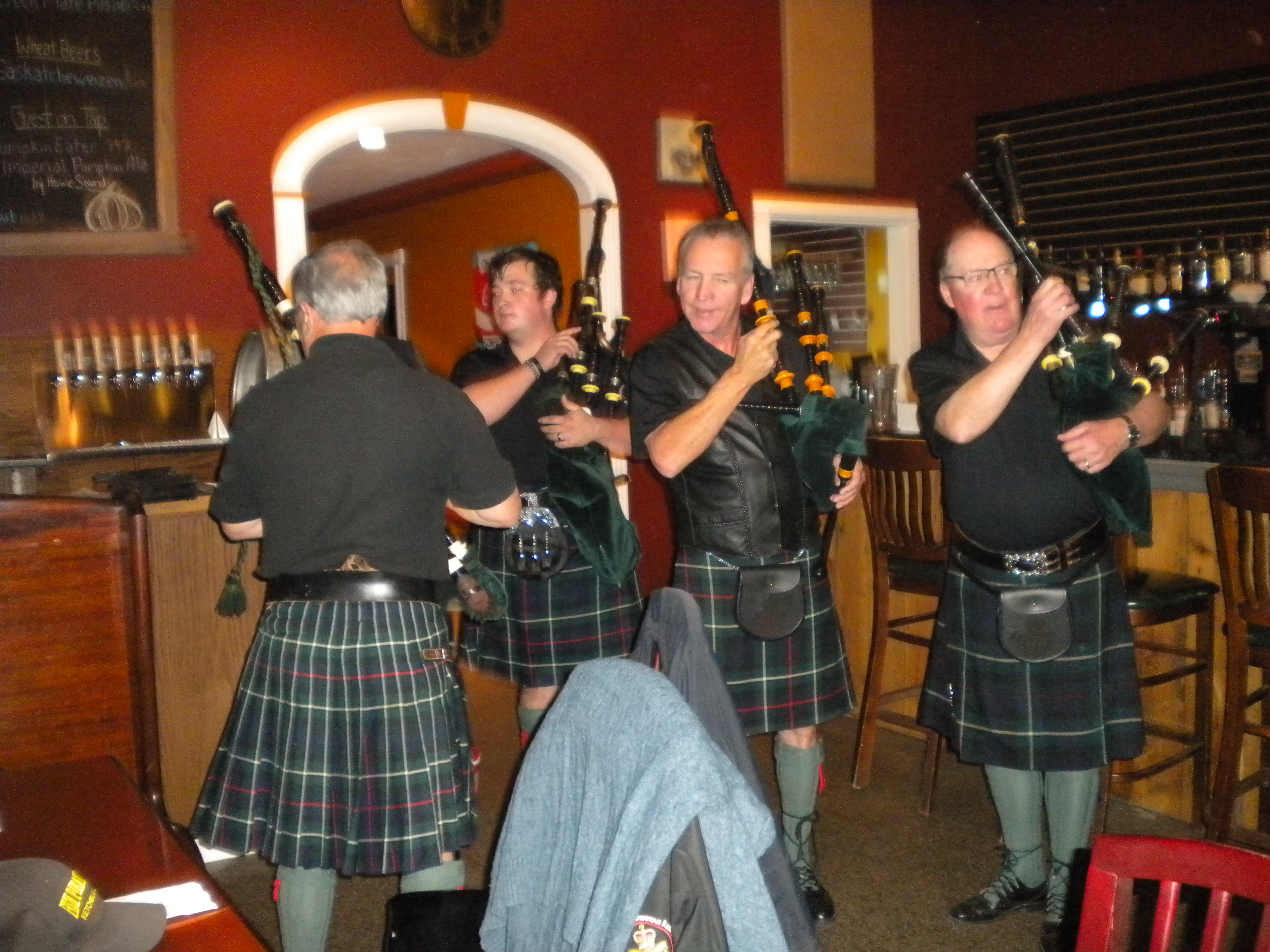 Dec 15/2013
Shoppers and staff at the Lawson Heights Mall had a surprise
visit from members of the NSR Pipe Band.
The "Flash Mob" appearance was a big hit.
Thanks to the mall management and merchants for inviting us to play.