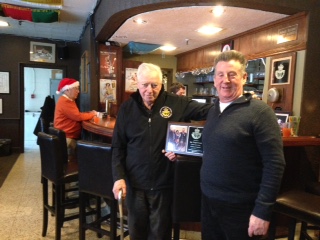 As band administrator Don McDonald looks on Hugh Fraser Jr.
proudly displays the commerarative plaque presented to him by the band on
being awarded the 3rd bar, Canada Decoration. This is indeed a rare honour,
as the 3rd bar is only given to those with 42 years of service.
An amazing achievement, Sgt. Fraser. Well-deserved!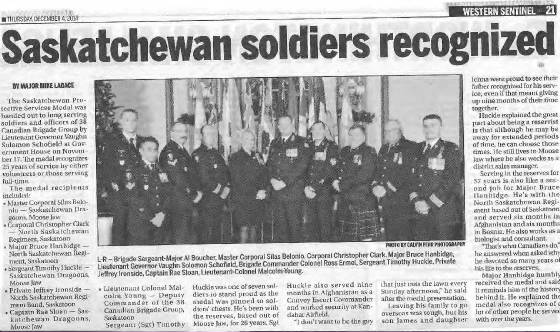 Pvt. Jeff Ironside, along with other members of the regiment, receives an award for 25 years of service. The Protective Services Medal was presented to members of the 38th Brigade by the Lt. Gov. of Saskatchewan, the honourable Vaughn Solomon Schofield. Pvt Ironside is 3rd from the right in the photograph (the only one in kilt). Photo by The Western Sentinel.
Article provided by CWO (ret'd) Don McDonald.