The drummers discuss the beatings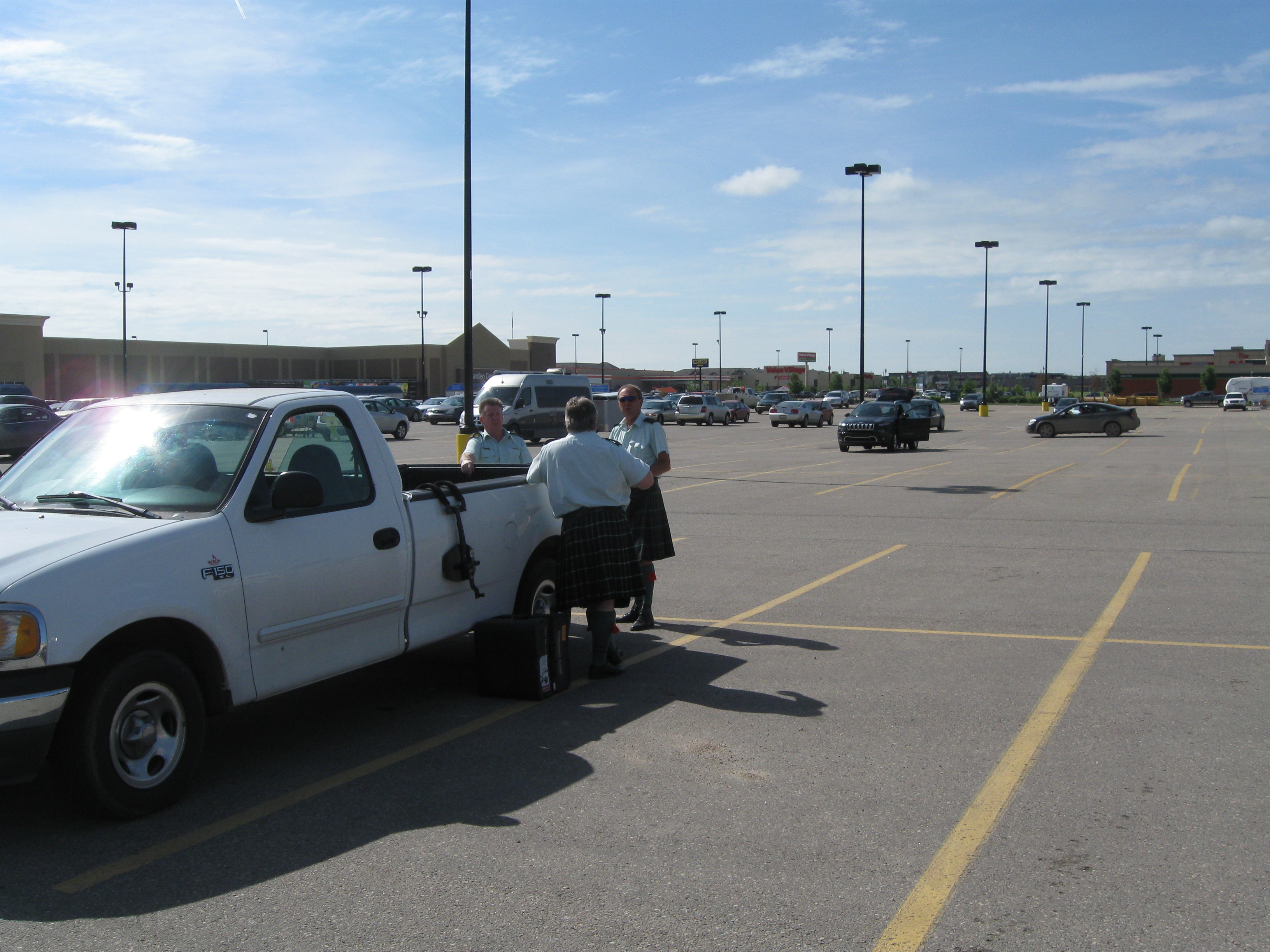 Hollman Clan - Future Drummers?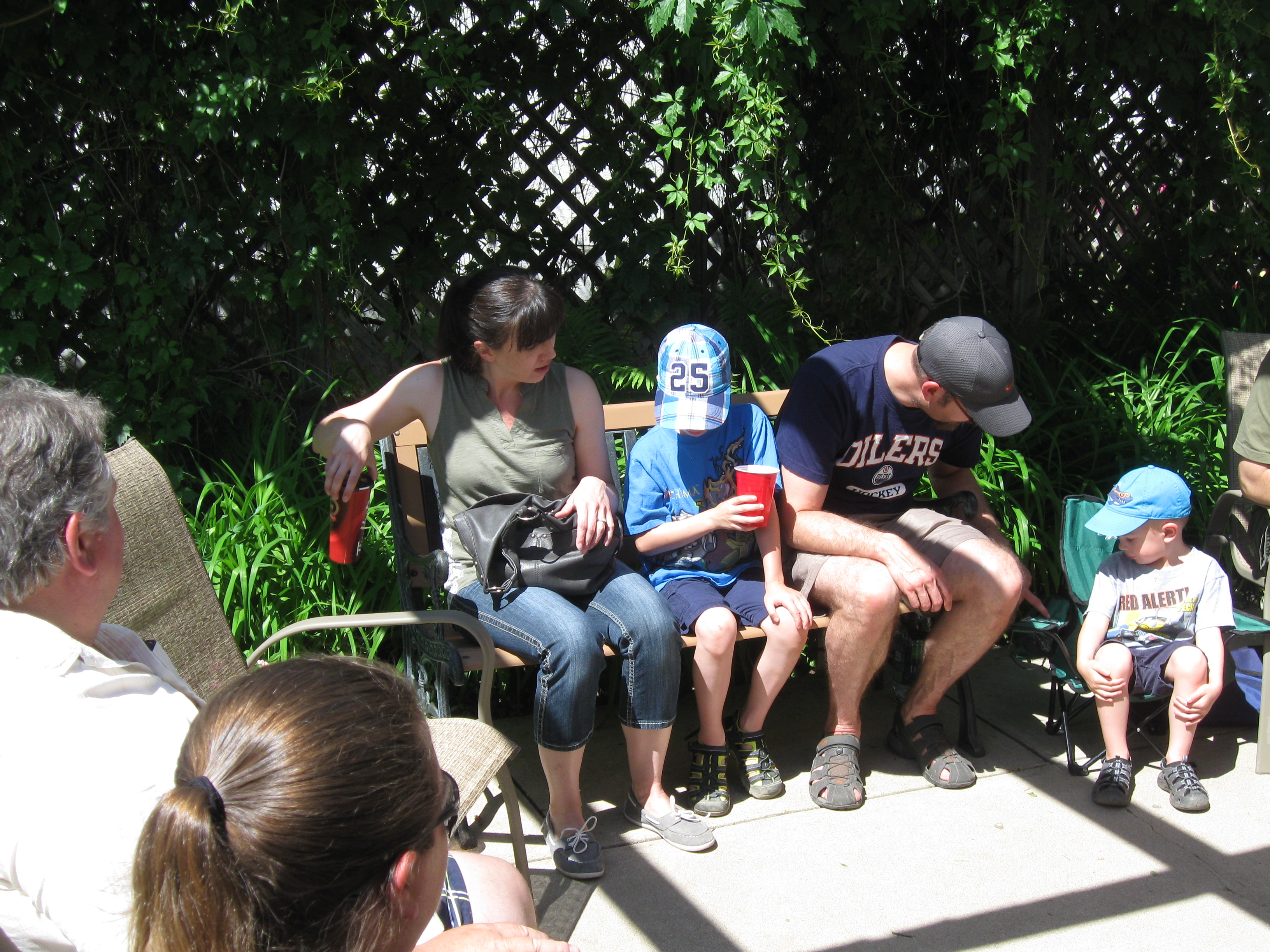 No kidding....we never partied in the Navy.
Just a wee tweak of the drones......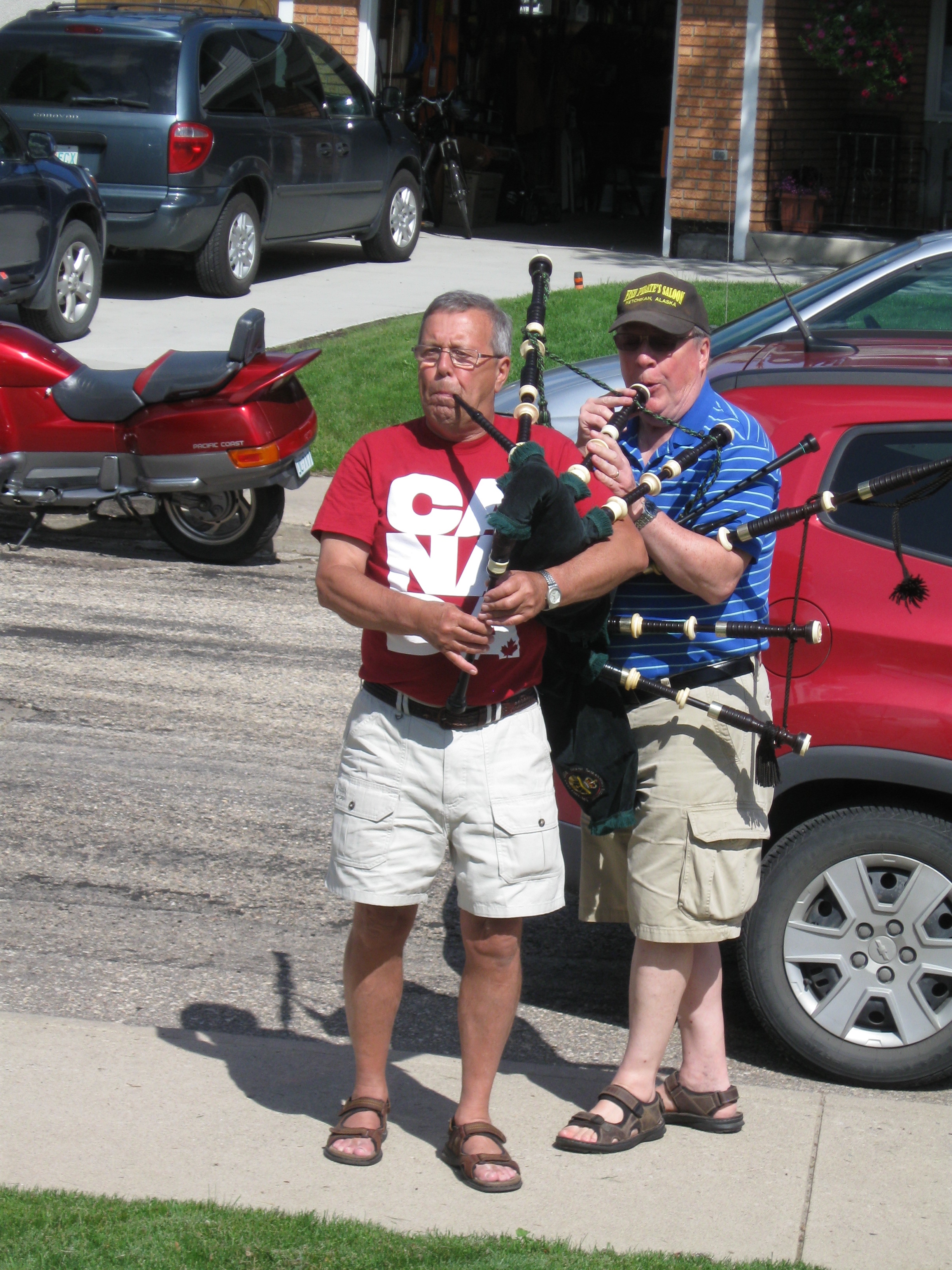 Will the neighbours object?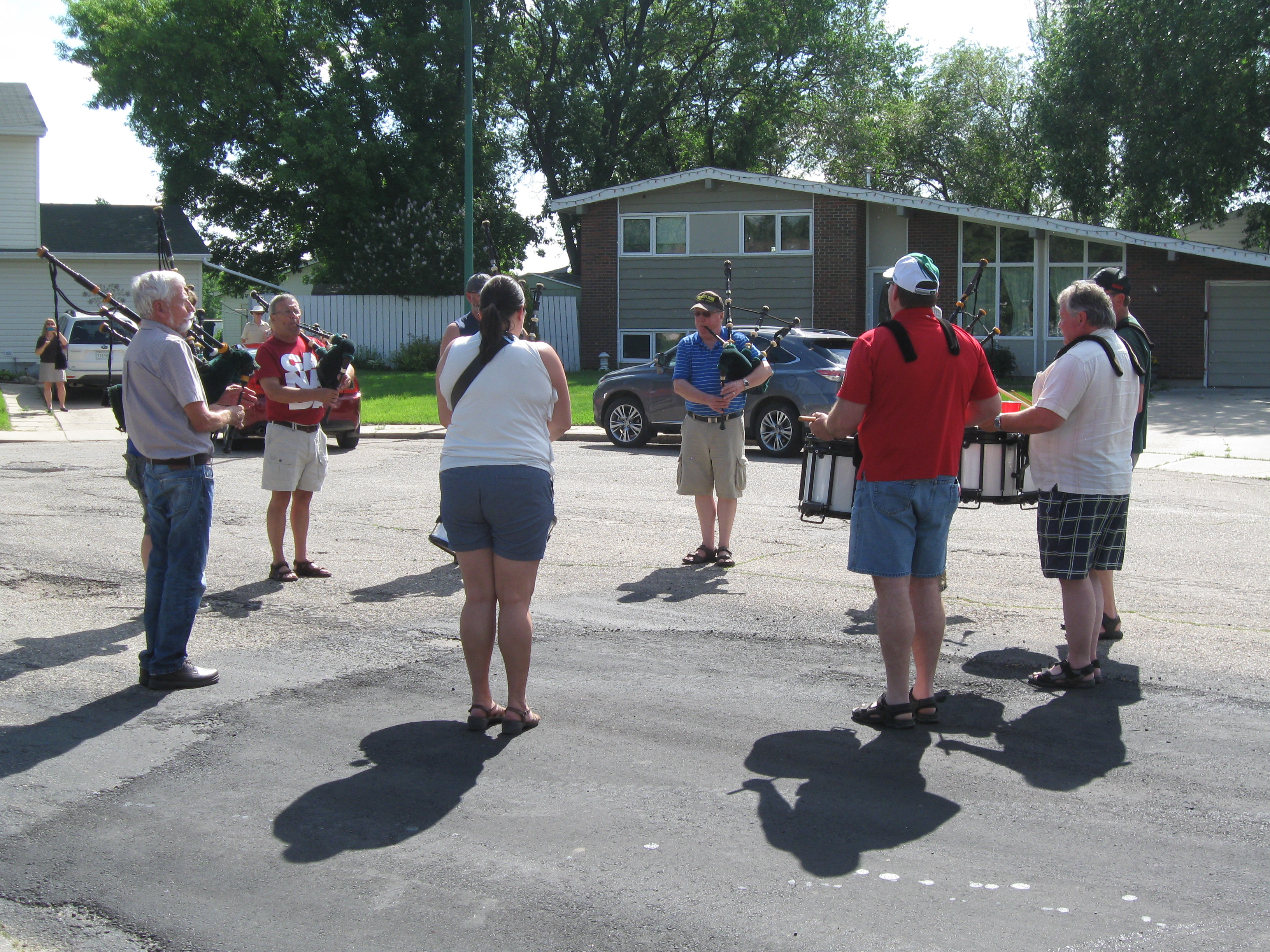 They liked it.....let's do it again!
Lead drummer Ironside sets the pace......
By the front - "quick, march!"
Off to the neighbour's pool.....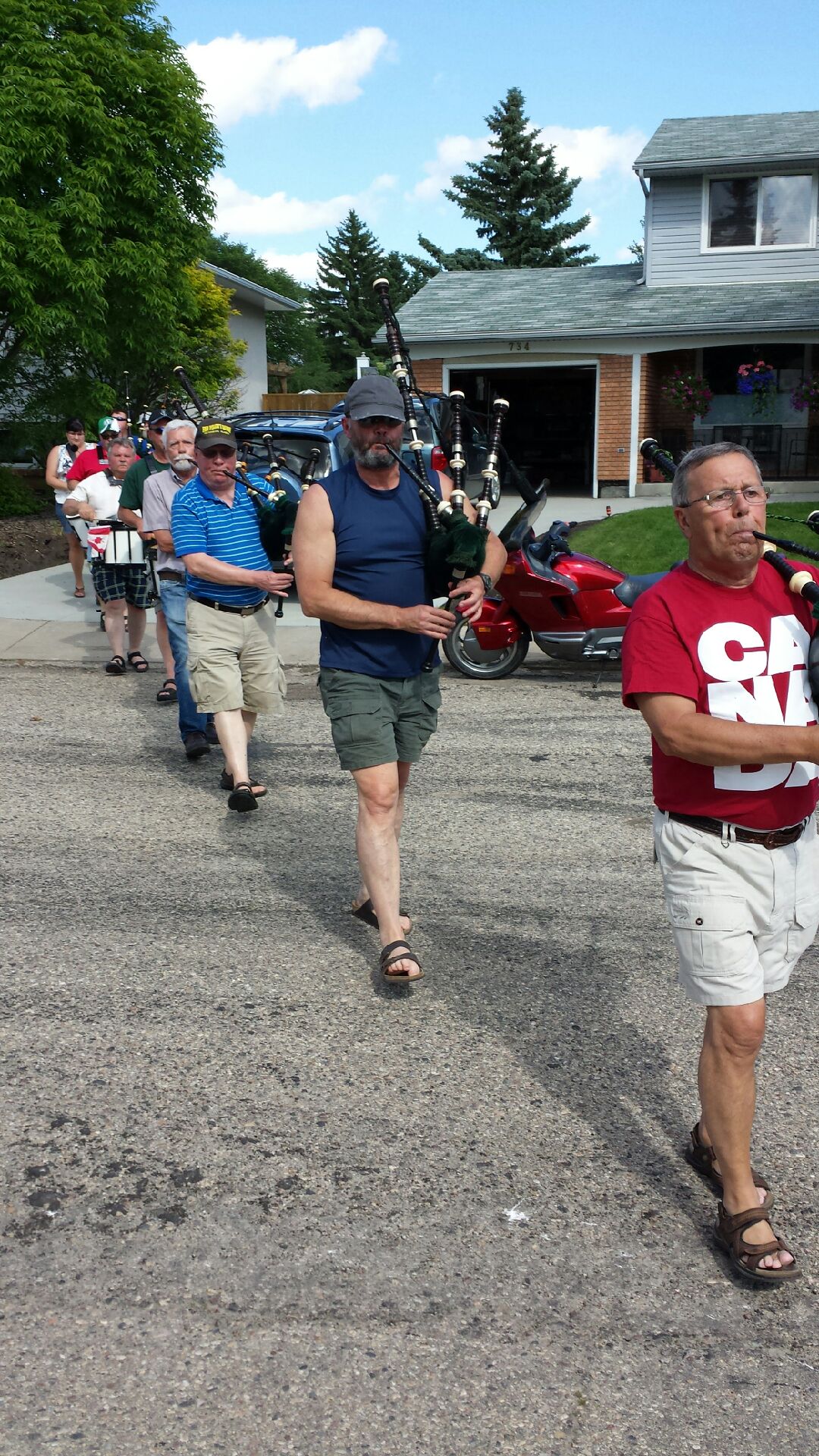 Three Musketeers.........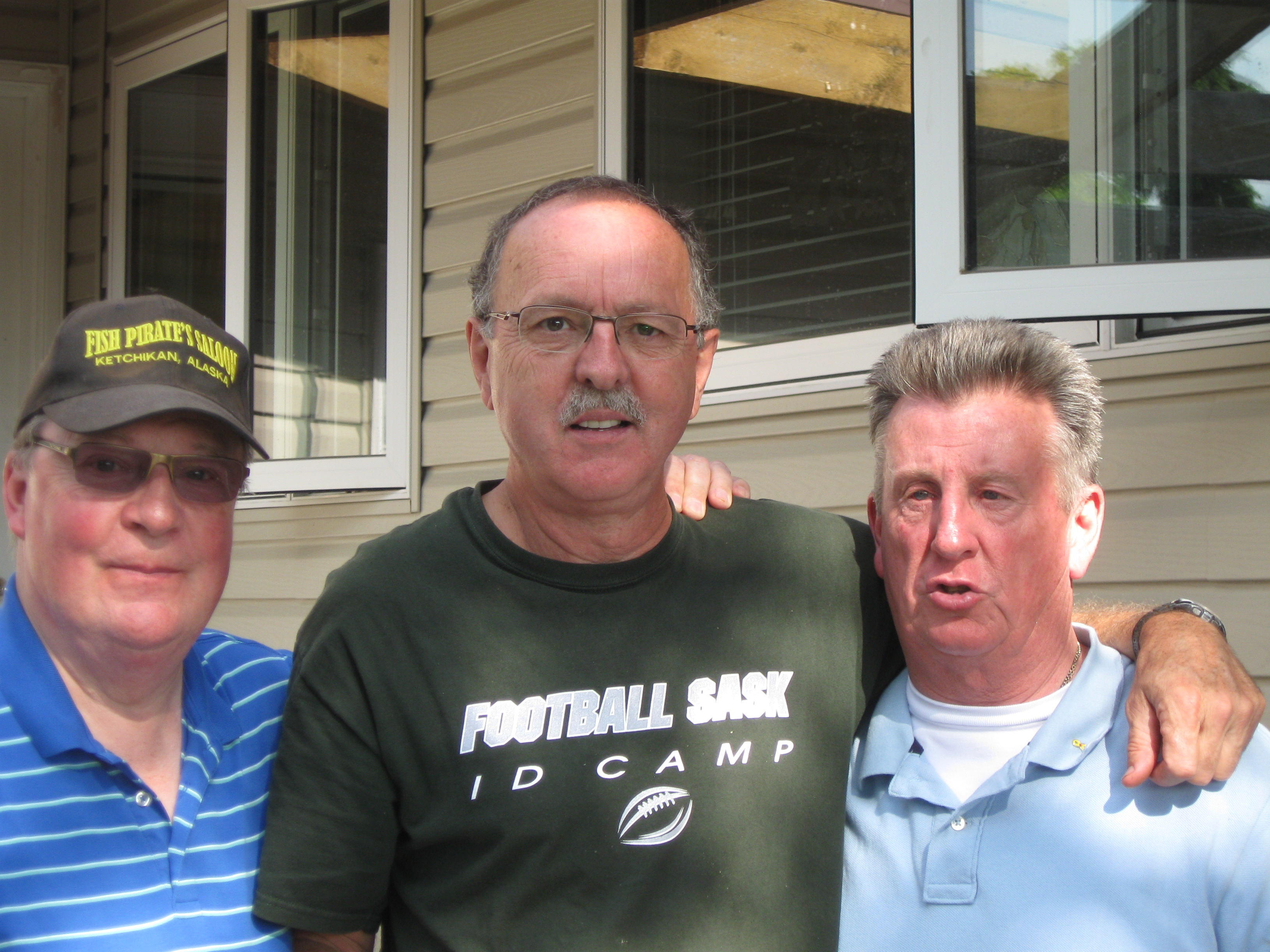 Chris holds court with Jim & Linda
Sun or shadow?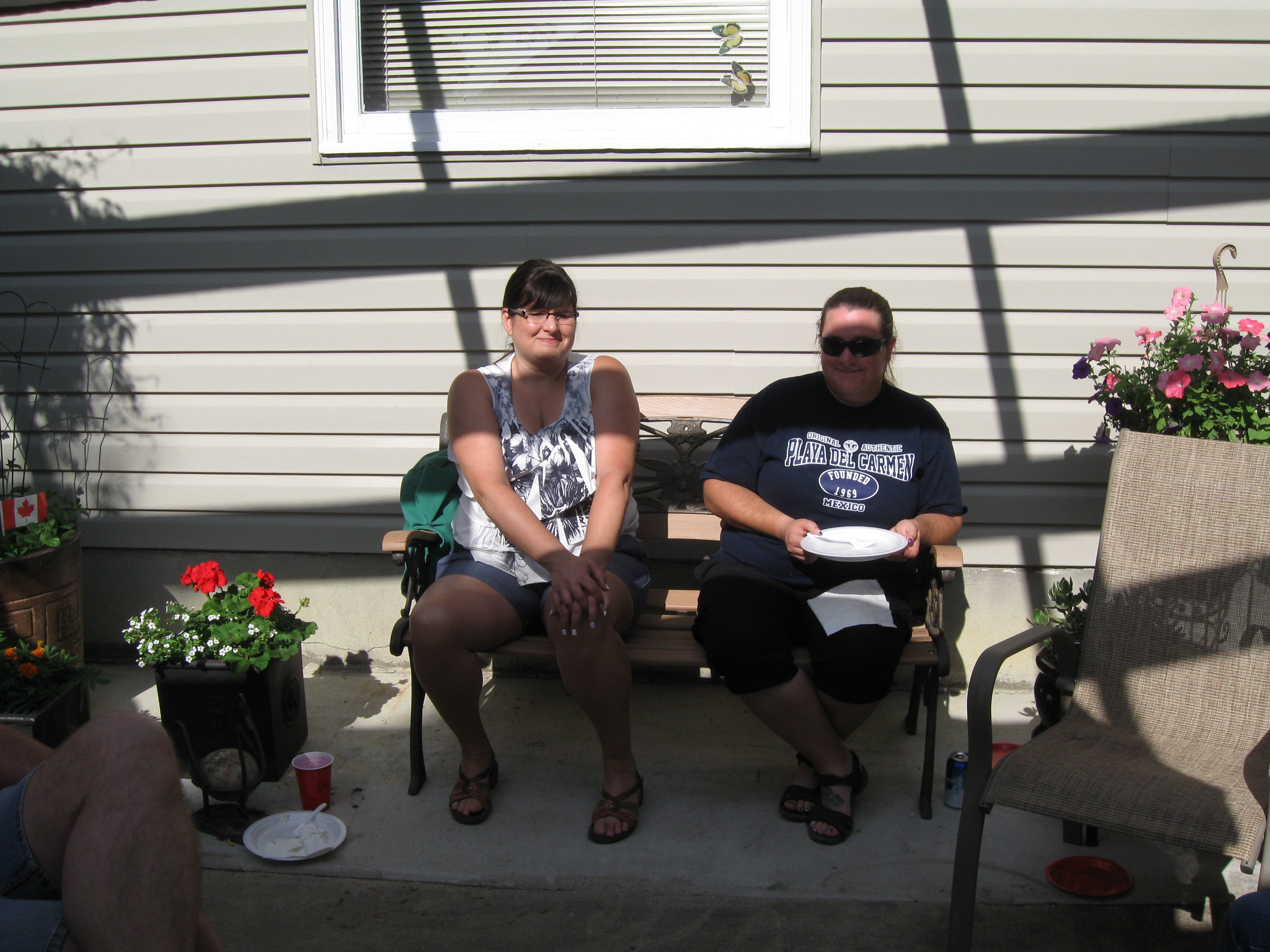 Connie's Prize Catch....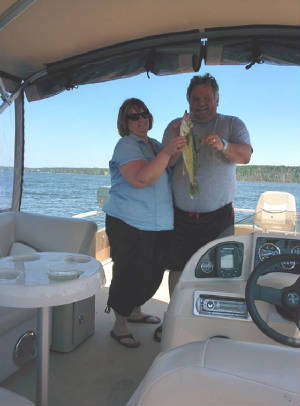 No, Jeff - not you!
Sunday, July 20 - Back To Batoche
PM Sandy, along with pipers Chris & Dave entertained the crowd at the unveiling of the Batoche monument. This beautiful monument was erected to acknowledge the service and sacrifice of the Metis servicemen and women who were part of the Canadian Military.
It is a gorgeous monument - granite and marble, with the inscription
in 3 languages: English, French, and Cree.
A handy shelter from the rain........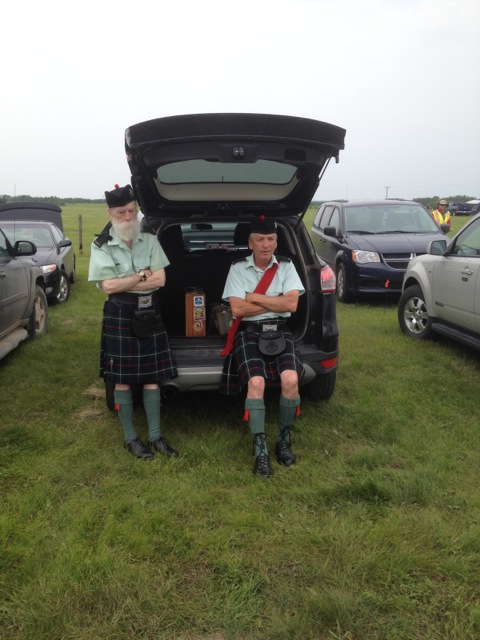 Waiting for the ceremony to begin.....
Tuned and ready to go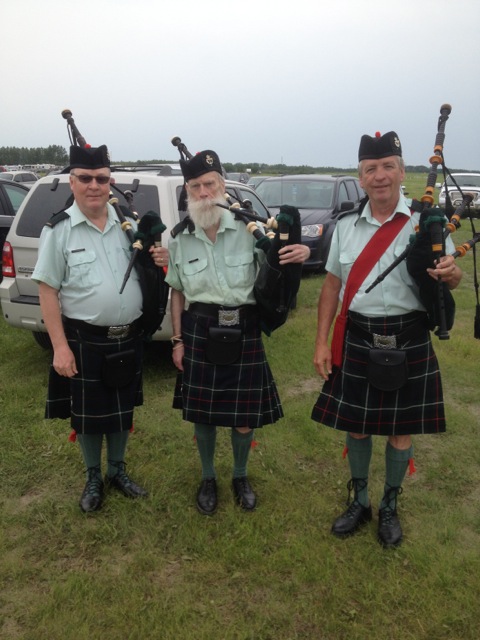 The monument - simple, elegant, and dignified.